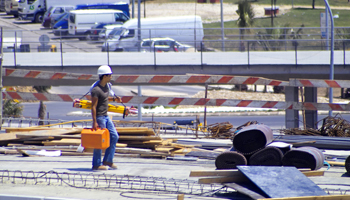 Everyone I have been chatting with have asked me what position I am looking for. I really have no clue. I have experience in a lot of different things, and I think my skill set is varied. All I want to do is work on the Internet, for some type of small to medium sized business. I don't have any office experience besides Name.com, and I don't know a lot about job titles and what they mean.
With my experience, what types of jobs should I be looking for?

There are a handful of jobs out there being offered by large companies, but for some reason they scare the shit out of me.  Would I turn down a corporate job? Not on your life! However there's a strange feeling I get when I think of going to work every day in a cubicle, in a large office.  I've never watched "The Office" and I didn't think "Office Space" was funny…at all.  Plus I have a really hard time trusting men in suits, and it weirds me out to think I might have to be one.
Besides not being able to roll in past noon, smelling like a distillery, there are other reasons that I am hesitant to look for a corporate job.  In these days of economic stress, who is to say the job I accept today will be here tomorrow?  Every day there is more news of companies laying off hundreds, to thousands of employees.  It really kills me that I am just one of the millions of untold jobless.  This is real, man.  Seriously.
Most of the experience I have gained from my previous job was through helping domain name registrants solve a wide range of issues. Some of the things that I got really good at were domain DNS and name server issues, managing Google Apps and Gmail, domain name registration, renewal and transferring. I also became somewhat of an expert in online credit card and PayPal fraud prevention. I developed a database management system for storing and reporting all payment fraud data. I worked very closely with our merchant account manager at PayPal to solve various, complicated PayPal payment issues. I caught loopholes and stopped payment leaks that could have cost our company thousands of dollars a year. I developed a wide range of email templates that are used to answer common customer questions, and a Web-based system to organize and display them. I have caught fraudsters, hackers, thieves and child pornographers.
Also, I'm a really good cook.
What does this make me professionally?  Somebody tell me, because I don't have a clue.  I have looked at ads for Web developers, project managers, customer supporters and a host of related jobs.  They all sound so stale, and boring or far too advanced for my skill set.  As soon as I find the Craigslist job posting for a General Internet Company Employee, I will be golden.  Just wait and see.