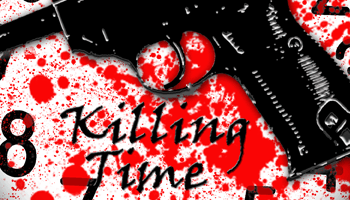 I took a two and a half month blogging sabbatical, but you can be sure I haven't been lazy. It's been cool to watch my calendar fill up little by little, with all kinds of work and play.  I've had a lot of time to analyze my career perspective as well, and some things have been upgraded. The time I have spent at Gaiam has been the most constructive and educational use of my time in many years. The things that I've learned about SEO has been invaluable. I'm also exposed to marketing, development and, not to be discounted, what it's like in a cubicle. I don't have an opinion yet about working in a corporate office, but I don't think I've sold out quite yet. That gig will be over at the end of the month, so It'll be back to the fight for real pretty soon.
This year I have immersed myself in social media. My little local Twitter community has been awesome, and I have made some close, new real life friendships. All of my business prospects have come out of the primordial social media soup as well. I have also been invited to work with a small, local nonprofit group through the friends I have made through social media.
My psychic junk-food has become cool and creative blogs this year. I've found a bunch of really interesting ones, and some that are not as great. I've found a lot of really cool art, music and tons of unique information. I've created a list of my very favorite blogs.
Without further ado…

Trypnotik Top Five Coolest Blogs of 2009
That's it, there's the five. This took way longer than it should have. I spent so much time wandering around these blogs and all of the content tangents that were inevitably taken. Pardon my brief close, but it's late.
Honorable Mentions: