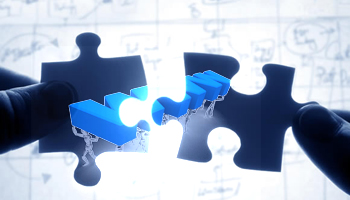 I have spent more time building out this blog, and no time writing in it.  I got a sweet new template, that I did almost no customization to, and installed a fancy-shmancy Twitter widget that doesn't always work.  It's kind of like buying a big, fancy flower pot and letting the dandelions take over.  Sitting down to write recreationally just doesn't feel like it's time well spent to me.  Furthermore, having a blog with it's own domain seems more serious, for some reason.  In the past I have blogged on Livejournal, SuicideGirls, Friendster and Myspace, however it was always to a specific audience.  Now it feels like I'm out there, without the comfort of top friends, for all the world to judge.  Plus I have two other blogs that I have much more reason to write in, and I don't ever update those either.
I have been busy however.  I have projects I'm planning, projects I've started and projects to finish.  I also have a bit of a rant to go on about the company I started this year.
First of all, Denver Marketing LLC has not been doing a hell of a lot of anything.  I joined the group because they needed someone to write the Web sites they were selling.  Since March we acquired two clients, both friends of mine, and struggled getting the projects coordinated.  I expressed strong concern to the fellas a couple of times, and was met with awkward apathy.  I decided to let them come to me if they needed something, and just focus on my own projects.  I got my first assignment from them in over a month today.
It boggles my mind, first of all, to think that the amount of work that we are putting into these projects is difficult to sell, given that we only charge $25 a month for our services.  It is also confusing when I think about how successful someone can expect a business to be if this little work is being spent on acquiring new clients.  Denver Marketing LLC has taken a backseat with me, and I have become re-focused on gaining new contracts and/or (heaven forbid) an actual job.
So onto other things
I've got some super cool projects in the works right now, and I'm really exited about what I've been working on.
SyntropicMusic.com is somewhat of a work in progress, currently.  My friend David is a principal at this Boulder, CO based record label.  They got a little hosed by their Web designer on the original Web site they had and they needed a new one.  I was able to put up the new Syntropic Music Web site in a few, short days, and did it for less then half of what their original designer charged for a site that was embarrassing to look at.The template I chose is designed for a lot of content.  Once the site becomes a little more active, it'll work like a magazine, with all of the information nicely categorized and easily searchable/spidered.  In hindsight I could have chosen a template that was not as robust.
DenverTechno.com is a current labor of love that I started last Sunday, and is currently forced to take a backseat for the moment.  My favorite type of electronic music is Techno.  Currently underground electronic music is not incredibly popular, and local Techno is suffering.  I have gotten with a local Techno DJ, and friend, to try to generate some unity between local Techno DJs, producers and fans, and provide a forum where we can begin to develop interest in what one another are currently pursuing.
ArtOfBehavior.com has fallen in desperate need of an overhaul.  With the amount I have learned in the past few months, I feel like I am cheating former clients who paid for things that are so far below level that I am at now.  I will be changing the look, and feel of this Web site as well as adding some much needed SEO, and 2.0 functionality.
There are other ideas floating around, as well as super cool projects that are waiting in the wings.  You can keep your eyes peeled for Unseen Denver, a really cool artist project and hopefully another Name.com contract.  I am really happy with the work I have been doing.  I am always looking for new contracts, and would love to gain traditional employment in the right organization.  Any leads you may have are much appreciated.