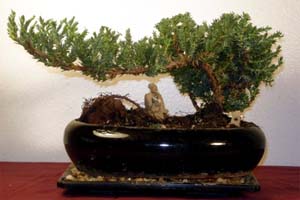 About three or four years ago I bought a juniper bonsai, at the Mile High Flea Market, and it was all over. Since then I have raised a few bonsai, and killed a few more. I now have five different, healthy bonsai. They all have their quirks and temperaments and it's super cool to watch them change and adapt; to the edge of life and back in some cases. Because of the close, careful attention you pay to keeping plants like these, I developed a closeness to and understanding of growing.
Keeping these little guys alive has made me incredibly interested in growing plants and using accessories like a dust collector could be helpful to keep your little garden free. It seemed such a natural thing to do, however I knew so few people who did it. When I moved into my place on Capitol Hill, I planted a grand garden in the two and a half foot strip of  dirt in front of the building. By the end of the summer I had -no lie- 12′ tall sunflowers with 8″-10″ faces, brown-eyed Susan climbing the walls, tomatoes, three kinds of peppers, corn and even a pumpkin patch.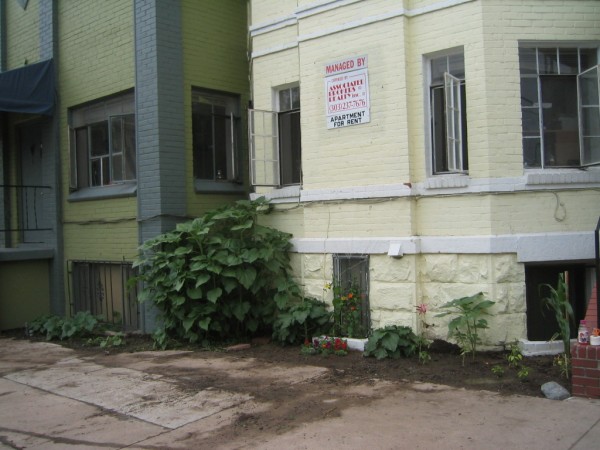 In 2009 I did a 5 month SEO internship with nationally recognized SEO strategist, and all-around great dude to know, Everett Sizemore. Besides being a search engine optimization wizard he was also the original organizer of the Greater Denver Urban Homesteading Group, had a hooked-up backyard garden and hopped town to go back to simple living at his own farm in Virginia.
That did a bunch for my plant bug, and I knew that growing greens was going to be part of what I did for now on…all I needed was a new apartment…and all I needed for that was a new job.
Then I got all that… I have a new job (newer then my last crappy job) and also a new apartment. The job I have happened to be a really great resource for not only home and urban gardening but also sustainable living and solar products & information. So here I am, stoked to have a sweet job working in an industry that A) has a lot of cool shit that I'm into, but also B) has spent the last 30 years providing eco-friendly options for consumers who choose to reduce their impact on the world they live on…or because it's trendy…or because they're our stockholders. The truth is, I really don't care why as long as it's clean and fair.
I digress…
When I mentioned to my boss that I was going to start a vermicompost bin in my new place, she took me to the product shelf and showed me a Worm Factory Home Composter and told me I could use it. Vermicomposting is composting with worms. It is touted as clean and odorless, so you can do it indoors. I've never been afraid of a little dirt and worms, however I can't say I'm the best at keeping things clean. I suppose it will be a learning experience in a handful of subjects.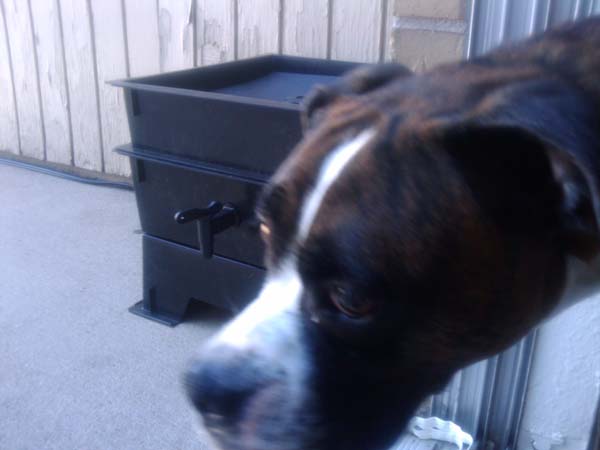 Currently my compost bin is set up on my balcony. The instructions said that the worms do best in temperatures between 40-80 degrees. The week after I set it up Denver had a string of 98-100 degree weather. I put the bin in the wrong corner of the porch, in the direct sun. A week later I think I killed all of my worms. I have since found a more suitable, shady corner of the porch for the worm bin. The first batch of kitchen waste I put in there has been mellowing in the sun for a week, but there is still no odor. It started to become dry, so I added a glass of water to add moisture. Next week I'll go back to the garden store and get more worms.
Since I have no compost, and likely no live worms left, I don't have a lot to say about composting. Getting ready to compost is pretty awesome though…
I love to cook tasty food. If you know me, you know this. As I was learning how to cook I was cognizant about how much plant waste you throw away. All the carrot peels, onion heels, herb stems and everything else I don't use now go into the compost bag. The secret to not having a stinky compost bin is to not use anything fatty or any animal by products. I don't eat a lot of meat so it's pretty easy to keep the waste separate. Currently when I fix meals I keep a paper bag lined with produce bags. I'd love to get a sweet bamboo kitchen compost collector, but this will do for now.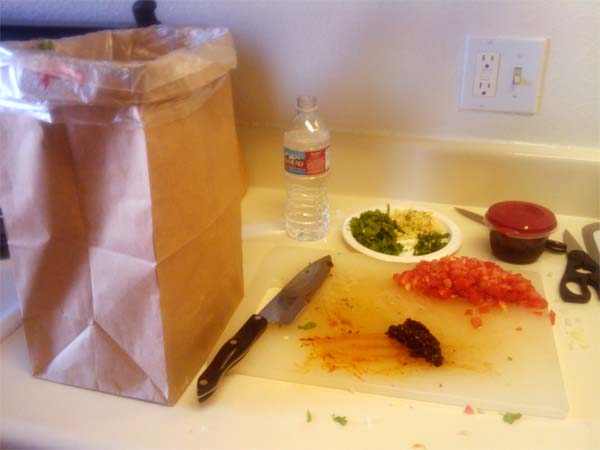 What are my plans for this big bucket of worm shit? Plants! Bonsai, container gardens, herbs…it'll be epic.