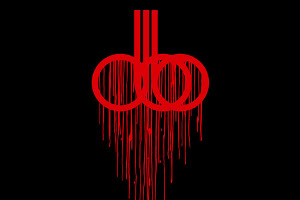 I've been wanting to talk about some of the people I've met and the friends I've made while I was moving around. It was difficult to pick the person to mention first. I wanted it to be personal, but not weird or sappy, and I wanted it to be someone kind of awesome. I suppose it would be a no-brainier now that I thought of it, but after considerable thought I decided to go with my friend Nate Smith.
Nate (Igor) was the first blogger I ever met and I always kept up with what he was doing. I was a few years out of any kind of party scene and he was in New York photographing these amazing parties. We kept in touch and I have been helping him out with his web projects on and off for years. I didn't realize his reach until last summer, when I was in visiting my mom in Falling Waters West Virginia. She was asking me about the projects I had done and I brought up Igor. I was shocked, and a little mortified when she told me that she knew about his blog and reads it all the time. Well fuck what you heard because my mom reads Driven By Boredom.
Richmond Virginia was an awesome town to live in. It was truly the definition of punk rock, as in it wasn't uncommon to be walking down the street in The Fan and pass a couch that somebody set on fire, in the middle of the night. If you're into Missy Elliott, Avail, Municipal Waste, Steve Earle, Pig Destroyer, Neko Case, Mae, GWAR, Lamb of God, Day By Day, Strike Anywhere, The Neptunes or (dare I)…Bruce Hornsby, then you might already know that Virginia is a party all the time. Our upstairs neighbor hung out with Igor and we all kicked it together from time to time. Igor had a web site, and I thought that was pretty cool.
Igor never drinks, except for once a year on his birthday. I'd love to tell you about that time, but I was out well before he was. One of my favorite Igor party tricks was hot dog swallowing. At one of my house parties he got into a hot dog swallowing contest with my friend Kimmy. Kimmy was a 7 foot tall, bleach blond bombshell. Daisy dukes, horn-rim glasses and covered head-to-toe with tattoos of cars and weapons. This girl was in it to win it, like she had something to prove. Igor smoked her by gutting 6 whole hot dogs in a row. It was truly Epic.
Not long before I left Igor started managing a goofy little pop duo called The Gaskets. He started shopping them around at Richmond open mic shows, and before too long they were getting booked… to open for motherfucking "Weird Al" Yankovic. They released a couple of albums, and played a bunch of shows. One of the two, Teddy Blanks, went off on his own and recorded a really cool  cover of Headache by Frank Black. You can still hear it on Teddy's MySpace page.
You're either made to live in Richmond, or you were bound to visit. Not to long after I left town, Igor set off for New York City to make The Gaskets stars, I think. What happened was a bit different. We didn't stay in touch too much, however he's a big Miami Dolphins fan so there was always a lot of shit talk at football season. The Gaskets broke up and Igor started focusing a lot of attention going to these sweet parties and taking tons of pictures. After years of plugging along he ended up developing a pretty solid following. His work became more and more popular, and he started getting contracts at music conferences, film festivals and Andrew W. K. shows.
---
This is the part where I just spent over an hour looking through Igor's pictures, trying to decide which ones to talk about. I've went way over my time budget for this blog, so I'm just going to list my top 5 favorite Driven By Boredom photos in no particular order.
So now you know Igor. If nothing else, subscribe to Driven By Boredom in your reader for a while. If you have a weak constitution, a closed mind, freaked out by extreme sleaze or anything like that…don't sign up for his Christmas card list. Who knows though, my mom's into it. Wussy.